About
There are countless companies that do what we do.

What sets may instead be our professionalism and our long and extensive background in the sport of tennis. "We are experts at tennis.

"We constantly develop new ideas because we cherished wishes of our customers and treat them according to their own conditions.

Thanks to our customers and our continuous development, we have now taken us a long way toward our goal and our vision.

There are no shortcuts. Hard work , combined with the willingness to listen, learn and develop has been a matter of course for us

Swedish Tennis Academy is a part of the international company NORDWAYS/UAB
  FILM ABOUT US.... 
 

Let us

help you develop

your game!
Welcome to the Swedish Tennis Academy at
Gran Canaria and Barcelona

Christian Löfborg
-Owner and

founder of Swedish

 

Tennis Academy

 -GranCanaria/Barcelona
-Professional Tenniscoach 
-Owner and founder of Swedish Padel Academy.
-Owner and founder of Mini &Maxi Sportschool
Since 1988 he has been working as a professional tennis coach in Sweden and internationally with all categories of tennisplayers. Christian has undergone the highest education.
Christian takes a very personal approach to coaching: "I try to work carefully within an individual's style of play. It is about producing sound fundamentals and working on the player both mental and physically."
He oversees all aspects of the tennis program and ensures delivery of the optimal training and highest level of development to each male and female tennisplayer and brings his own passionate style to everything he does and a message that cannot be ignored. He has always relied on his resilient and positive attitude and unique strengths to enable him to attain his current level of success. He is a strong advocate and role model for living a healthy lifestyle. Christian demands a lot out of himself, all those who work for him, and those who train with him.
Juan Carlos Baguena 
Professional Tenniscoach
Responsible in Barcelona
(Barcelona tennis training center)
ATP ex-competitor (Ranking Singles 190 – Doubles 100). He represented Spain at under 16, 18 and 21. Champion of Catalonia under 16 and 18. Winner of 20 national tournaments. Winner of ATP Tour Doubles title in Madrid and finalist in ATP Tour Doubles in Genova, Florence and Oporto. Quarter-Finalist in ATP Tour Singles in Madrid. Qualified to Main Draw of Singles and Doubles – Roland Garros 1991.
National Tennis Instructor (Highest Spanish qualification). Director of Top Team School, Bruguera Tennis Academy (5 years). Director of Competition School, Orantes Tennis Academy (5 years). Director of  Elite School of Excellence (collaboration with Mexican Tennis Federation). Tournament Director: Alex Corretja National Masters Under 14 (2003). Main coach for different players: Sergi Bruguera (Top 10 ATP), Winner French Open 1994 and 1996; Marcos Gorriz (80 ATP Singles); Oscar Martínez (60 ATP Singles); María Antonia Sanchez Lorenzo (40 WTA Singles). He speaks english, spanish and italian
Auxi Villanueva Ruano
Partner
Professional Tenniscoach  
Tennis school manager
Mini & Maxi SportSchool manager
Per-Erik Granath
Professional Tenniscoach 
He has extensive experience as a coach at any level. Spent most of his career has been practicing trainer / operations manager at the National Sport School for tennis in Lidköping (Swedish Tennis Association Tennis Gymnasium).
Worked with many of our best players like Robin Soderling of Sweden and current world junior Elias Ymer.
Large experience in international tennis. Travel as coach at a variety of international competitions including the European Championships for juniors and much more.
Also been accountable for region Tennis West.
Now working as a trainer for the Swedish Tennis Association ,  the National Sport School for tennis in Lidköping (Swedish Tennis Association Tennis Gymnasium) and individuell coaching of all levels of player.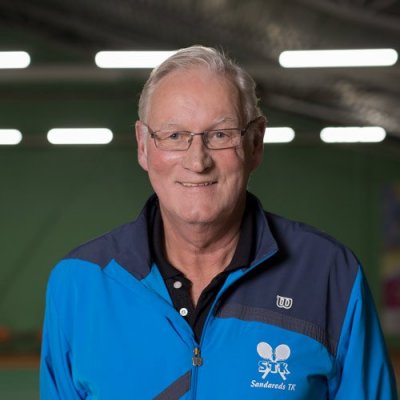 Bosse Svensson
Professional Tenniscoach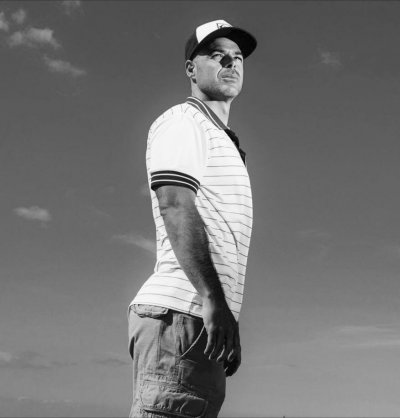 Miguel Pascual
Professional physical trainer / Sport trainer
-Bachelor of Science in Physical Activity and Sports
(European University of Madrid 2004).
- National Padel Coach (Spanish Federation of
Padel 2003).
- Master in Sports Management (Polytechnic University of
Madrid 2004).
- National Swimming Coach (Spanish Federation
Swimming 2005).
- Physical Trainer Spanish Padel Team.
- Physical Trainer Soccer Team Rayo Vallecano.
- Personal Trainer in Madrid, Sydney and Thailand.

A lifetime linked to sports, fitness and
high performance.
My passion has always been the challenges and I've had the good fortune to be able to overcome many, training different athletes and teams.
As Padel's physical trainer, I have seen how some of
my players were crowned world champions and
Nationals in the field of football I had the opportunity to take the  physicaltraining of Rayo Vallecano, a team of the second Spanish division that trained Julen Lopetegui, the one who years later was a Spanish National Team.
And thanks to personal training, I have been able to help many clients achieve their goals and ultimately
make them happier.
Sport is my passion and I feel a great lucky to
To be able to work on what I like.
P-O Brattemo
Responsible for Club tournament and "Play On"
Tenniscoach (extra)
Mini & Maxi SportSchool coach
Hitting partner (Tennis)
Lukas Björkenkvist
Tenniscoach (Kids extra)
Hitting partner (Tennis)
Eduardo Ferrón Terrejon
Hitting partner (Tennis)
Oktavio 
Hitting partner (Tennis)
Herman Schultz
Hitting partner (Tennis)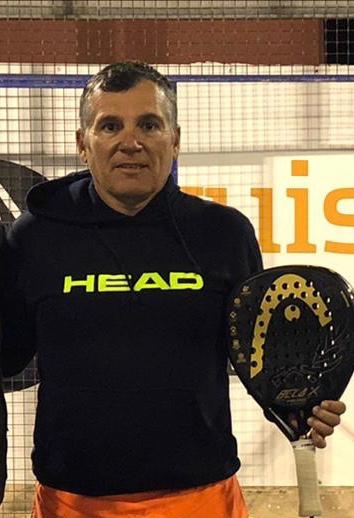 Lute Valeron
Familypadel
Responsible  Padel coaching / headcoach Padel
Entrenador de Padel Titulado desde 2002.
Gran experiencia en el mundo del Padel.

Barcelona Tennis Training Center
Padel coaching
Bernt Mathiasson 
Responsible Padel / Sweden