TENNIS PROGRAM BARCELONA

At Barcelona Tennis Training Center we offer personalized training for every age and level. You can have the opportunity to join a high level of coaching and the academy can adapt to fulfill the needs of the player.
Our club is located just south of Barcelona at Gavá Mar, which is a popular and famous for its extremely long, wide open sandy beach and numerous high-quality restaurants.
The Club is a 5-minute walk from the beach, and 15 km from the centre of Barcelona.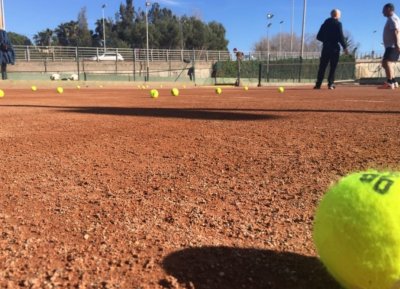 PROGRAM
Together with Barcelona Tennis Training Center we offers a weekly program all throughout the year.
Every age and level are welcome at our academy. We can adapt our method to every need of a player by customizing the hours and schedule of the tennis and physical training while they attend our program.
Normally attending our weekly program players will receive 3.5 to 4 hours of tennis plus 1 hour of fitness from Monday to Friday. On Saturdays we assign the players for match play.
Our Head coach Juan Carlos Baguena is highly involved on court on a daily
basis following the player's progress.
A technical report is given to the players at the end of the week.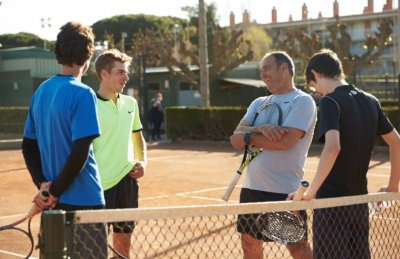 TIME ACTIVITY
07:30 | 08:30 Breakfast Hotel 
09:45 - 10:00 Briefing Tenis 
10:00 - 11:00 Fitness session Tenis 
11:00 - 13:00 Tennis Training
13:00 - 14:30 Free time | Lunch break 
14:30 - 16:15 Tennis Training
16:15 - 16:30 Streching Hotel 
* The daily schedule can be adapted
PRICE FOR WEEKLY PROGRAM
Price per week 750€*
Tennis and Fitness training Included
Technical and tactical coaching Included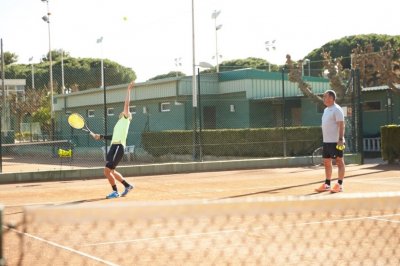 WEEKEND PROGRAM. 
Thursday to sunday
7 sessions of Tennis and hotel (breakfast) 
PRICE FOR WEEKEND PROGRAM
680€
PRIVATE LESSONS 
Monday to Friday. 
HOLIDAY PROGRAM
Here  you can combine a memorable vacation with great tennis training. This program is based on individual or group lessons.
ANNUAL PROGRAM
Full-time program from compulsory school all the way up to professional level.
CUSTOMIZED PROGRAM
We offer personalized training for every age and level. The academy can adapt to fullfill the needs of the player by offering different options to choose from. 
PHYSICAL PROGRAM
Individual or groups. 
TENNISCAMPS
Individual or groups. 
RECOMMENDATION OF ACCOMMODATION
*Marriott Ac Hotel Gavá Mar>>>
*Aparthotel Marsol>>>
ADDITIONAL INFORMATION
We require a 50% advance payment to ensure the reservation. This payment must be made at least 20 days prior to the start date of the training programme. Without this payment the academy cannot guarantee a place for the client.
The payment's remainder has to be paid on the first day of the starting programme.
Payment can be made by bank transfer, by credit card (visa) or in cash.
Please specify on your booking how you wish to pay for your training programme.
If a client cancels their enrollment with less than 15 days' notice or during a short stay, The academy can hold all or part of the training programme on credit for one year for a future stay with us.
These rules are applicable to all fees, that is, including food, accommodation and
tennis training.
In the event of bad weather conditions, training at BTTC will take place as normal
with fitness training, mental training, video analysis, etc. being arranged for the
clients. There will be no refund due to bad weather conditions.
Reservation  for changes of prices
RESPONSIBLE IN BARCELONA: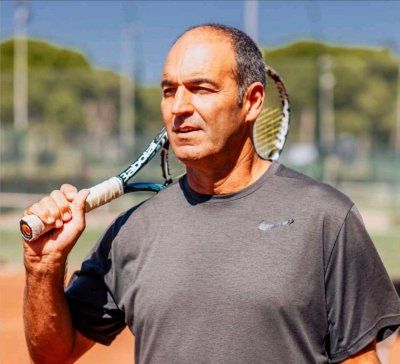 Juan Carlos Baguena
Contact us for more information