BENIDORM PADEL

PADEL LESSONS FOR KIDS & ADULTS
ALL LEVELS FROM BEGINNERS TO ADVANCED PLAYERS
LESSONS IN SMALL GROUPS & PRIVATE TRAININGS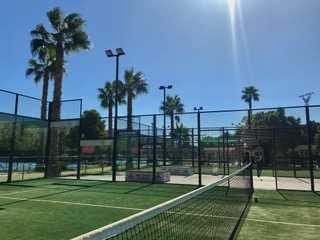 TEAM & GROUP PROGRAM

It is a perfect facility to train Padel in a quiet atmosphere and weather conditions designed to play Padel. And finally, it has a competitive environment to develop full potential of each and every player.

Junior and Adult program

All programs are fully personalized and adapted according to team's or groups needs.

We provide:

Training Facilities
Accommodation
Airport Transfer
Daily Transfer
Excursions
etc.
ORGANIZATION OF MATCHES

PADELCAMPS/TRAVEL
RESPONSIBLE PADEL COACHING 
Swedish Padel Academy/ IQL Sports
FERNANDO ORTEGA