Play On Club
Find some tennisplayer to play or competition with at Swedish Tennis Academy when you living or visit GranCanaria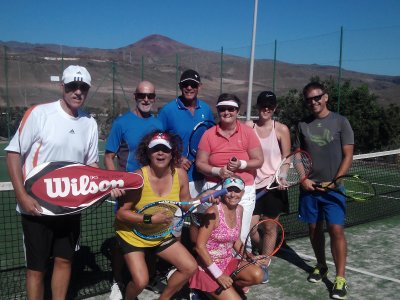 STA Play in week.
We arrange games for everyone who is interested Monday to Sunday with right level of players.
STA Play on Saturday
This is a social game we arrange
EVERY Saturday 08.00-12.00 at Montefeliz in Bahiafeliz.
08.00-10.00 Single games
10.00-12.00 Double games
Random double / single partner and circulation matches.
(Open even for temporary players)
Price
6€/1h Single game
6€/2h Double game

(Regukar players charged last part of month, temporary guests pay each time)
CONFIRM your play. Latest 18.00 Thursday before on Academy WhatsApp .
To get in contact with responsible , use contact form down here....