TennisCamp

TennisCamps 2020
For everyone who living or visit Grancanaria:
30/1-2/2
Last inscription.. 2/1
5/3-8/3
Last inscription.. 6/2
16/4-19/4
Last inscription.. 19/3
30/4-3/5
Last inscription..2/4
21/5-24/5
Last inscription..23/4
We also have regular tenniscamps in Juli/augusti 2020 more information coming..
Program:
On these days we going to provide simple tools for your technique and become mentally tougher for you to get to your next level. This is for all levels of players who want to increase their capacity by developing its technology, physics and tactics.
Examples of what we're working with:
-Technology development to perform better.
- Tactical construction  of the game.  
- Mental conditions in different situations on the training / match
-2 hours training in the morning
-1 hours training/match in the afternoon
       Min. 2 persons    Max. 12 persons
Place: Gran Canaria
Coaches:
Christian Löfborg
Juan Carlos Baguena
Per-Erik Granath
Auxi Villanueva Ruano
     All training adapted to the level of play
Price: 240€
(All training included, no flights and no hospitality)
*Registration in the contact form below.
Enter name, address, Phone, email, Age, game level
number of years played tennis and Camp date.
*Programs with times and other information come over email 1 month before the camp starts.
*Payment is made 1 month before the camp start and the invoice is sent out in good time before by email.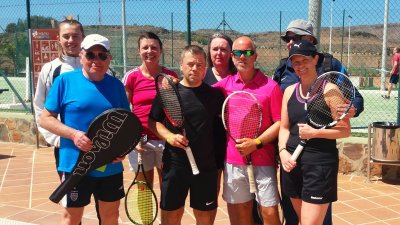 Observation:
If the days we have tenniscamp is not possible in your schedule... You always have possibility for intensive course.... You could find information under tennis programs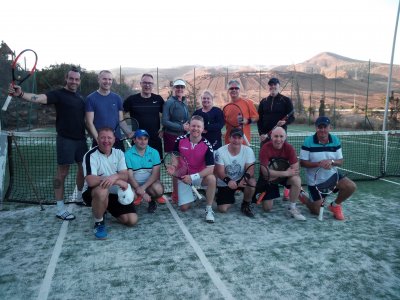 Reservation  for changes of prices