Camps/travel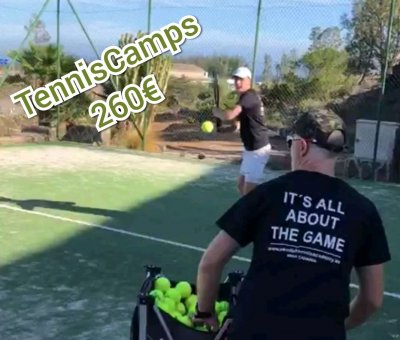 TENNISCAMPS 2020/2021
For everyone who living or visit Grancanaria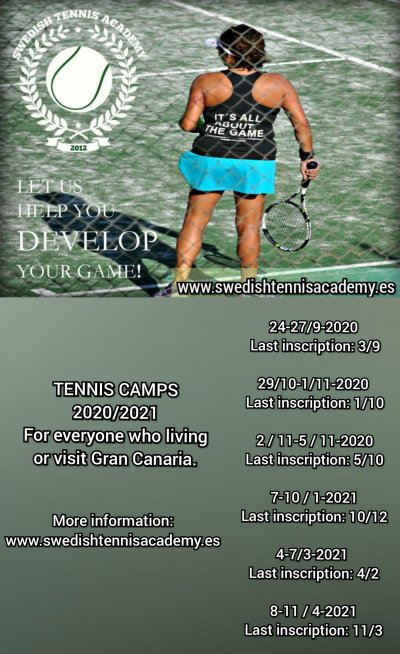 PROGRAM
On these days we going to provide simple tools for your technique and become mentally tougher for you to get to your next level. This is for all levels of players who want to increase their capacity by developing its technology, physics and tactics.
Examples of what we're working with:
-Technology development to perform better.
- Tactical construction  of the game.  
- Mental conditions in different situations on the training / match
-2 hours training in the morning
-1 hours training/match in the afternoon
-Fysical coaching 
Min. 2 persons    Max. 12 persons
Place: Gran Canaria
COACHES
Christian Löfborg
Juan Carlos Baguena
Perra Granath
Auxi Villanueva Ruano
Bo Svensson
Miguel Pasquel (Physical) 
All training adapted to the level of play
PRICE
260€
(All training included, no flights and no hospitality)
*Registration in the contact form below.
Enter name, address, Phone, email, Age, game level, number of years played tennis and Camp date.
*Programs with times and other information come over email 3 weeks before the camp starts.
*Payment is made 1 month before the camp start and the invoice is sent out in good time before by email.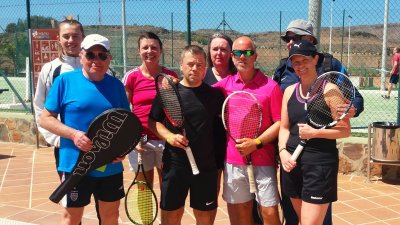 OBSERVATION 
If the days we have tenniscamp is not possible in your schedule... You always have possibility for intensive course.... You could find information under tennis programs.
ALL TENNISCAMPS ARRANGED OF SWEDISH TENNIS ACADEMY.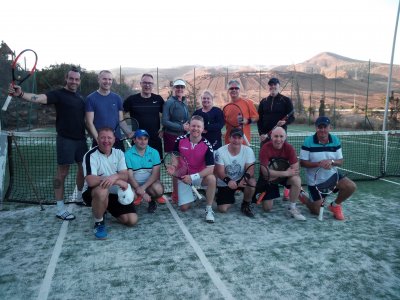 Reservation for changes of prices
PADELCAMP 2020/2021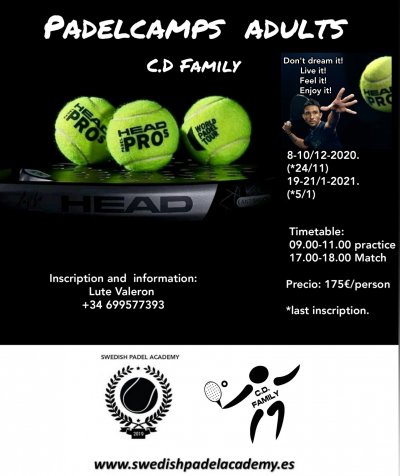 ALL PADELCAMPS ARRANGED OF SWEDISH PADEL ACADEMY.
TENNIS & PADEL TRAVEL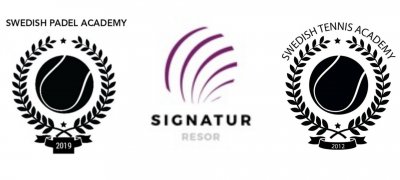 What can Signatur Resor and the Swedish Tennis Academy / Swedish Padel Academy offer you for your next tennis/padel trip:
Signatur Resor is a tour operator who tailors tennis and padel trips and training trips to his clients.
We stand for quality with knowledgeable staff and collaborate with well-selected partners who we know deliver good service and put the customer in focus.
We have chosen to focus mainly on Barcelona as our spring and summer destination for our trips
and in the Canary Islands for autumn and winter games.
We choose hotel choices according to your wishes.
Signatur Resor stands for security and is connected to the Chamber of Commerce.
In order for a training trip to be really good, we know from experience that there are several components that will work extra well.
That's why we always offer:
A complete package offer with:
4 * and 5 * Hotels with good half board included and which have attractive locations.
Mix of double and single rooms according to availability
They have their own courts or nearby courts and we adapt hotel choices to the  club's wishes if the number of courses and the number of  hours desired for the training week.
Most often there is a relaxation department and massage treatments to book after exercise.
A gathering place for kick-off of training and follow-up of competitions and results.
Flight with the possibility of favorable conditions for you as a group.
Transfers to and from the airport to the hotel are always included as part of the flight booking.
We always offer those who wish, the opportunity to book for cancellation cover.
We can offer excursions and book for other experiences in connection with the tennis / padel program.

Offer to individual participants in a Tennis / Padel Camp:
The only difference is that flights and transfers are added as we adapt to the airport that suits best.
Of course, we help to book this to.
MORE INFORMATION 
+46 8332276 (Signatur Resor)